May 30, 1999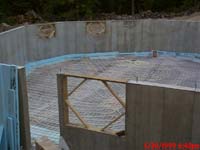 Today we began installation of the Pex tubing needed for the radiant heat.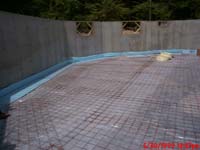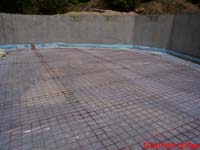 BEFORE...a large roll of Pex tubing can be seen lying in the distance.
At days end, we still had three rooms to finish up, but the bulk of the installation is complete. The heat was a major factor in reducing both our speed and willingness to work hard and fast.