June 15, 1999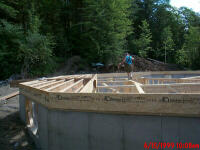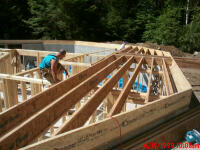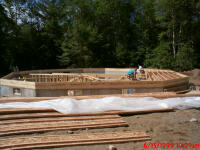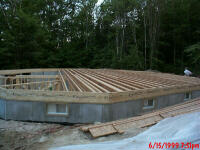 Steve and Scott made good progress today, the weather holding out nicely.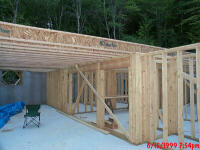 the view from inside the family room.
We moved in our two refrigerators and a table, to help with food preparations for the raising...still waiting on that electric power, which should be on-line by the weekend.