Warner Lot as of April 1998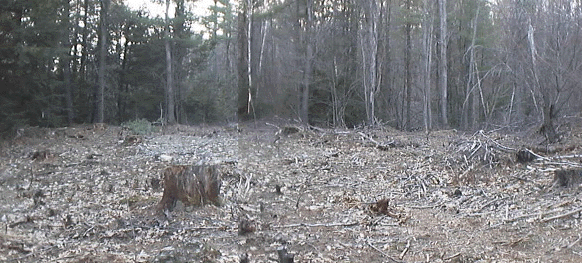 view of clearing standing at top of driveway looking roughly West, Northwest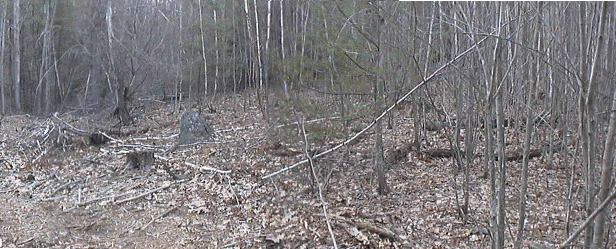 right side of clearing, facing North, Northeast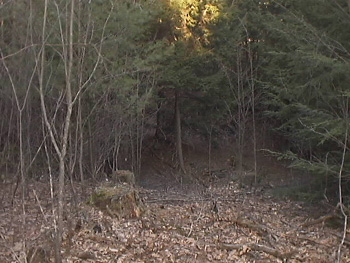 view looking back toward the incoming driveway, from building lot.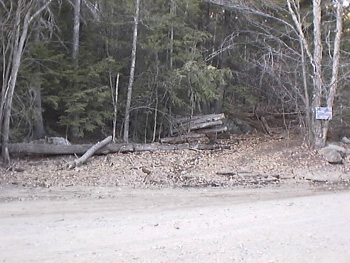 south property line, driveway, facing North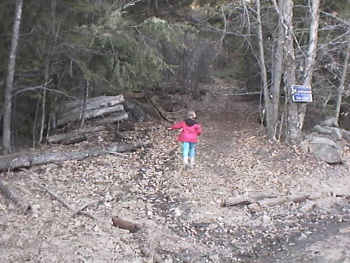 driveway begins heading in an easterly direction. Our pictures are posted in order, as taken while walking up the driveway about 5:00 pm or so, in April.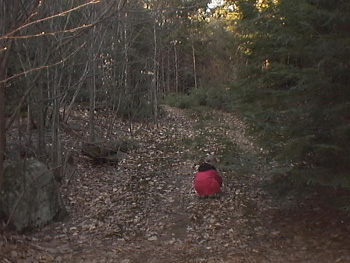 Since these pictures were taken we have cleared out the foliage you see growing in the roadway, and we're in the progress of clearing back the sides of the road.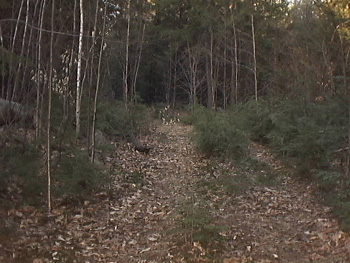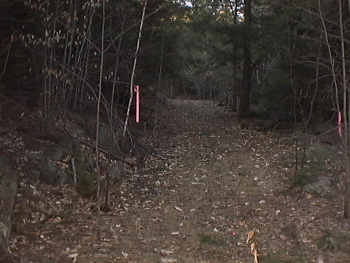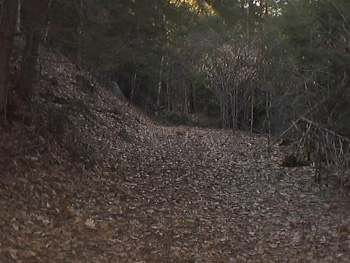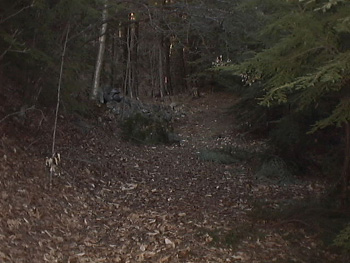 the pile of rocks just visible in center of photo mark area where the driveway turns sharply left to go up a short steep incline to the building site. We'll post a better picture of this area as it develops.
We're not sure exactly where the driveway will end up...what will be best to excavate, but we don't expect the truck will get any further than this point for delivery. The road goes on past the driveway area, so we may be able to clear enough area for a turnaround area for the various trucks that will need to get in to the site.
The distance from start to the pile of rocks is 500 feet, with another 100 feet up to the left to get to the building site.